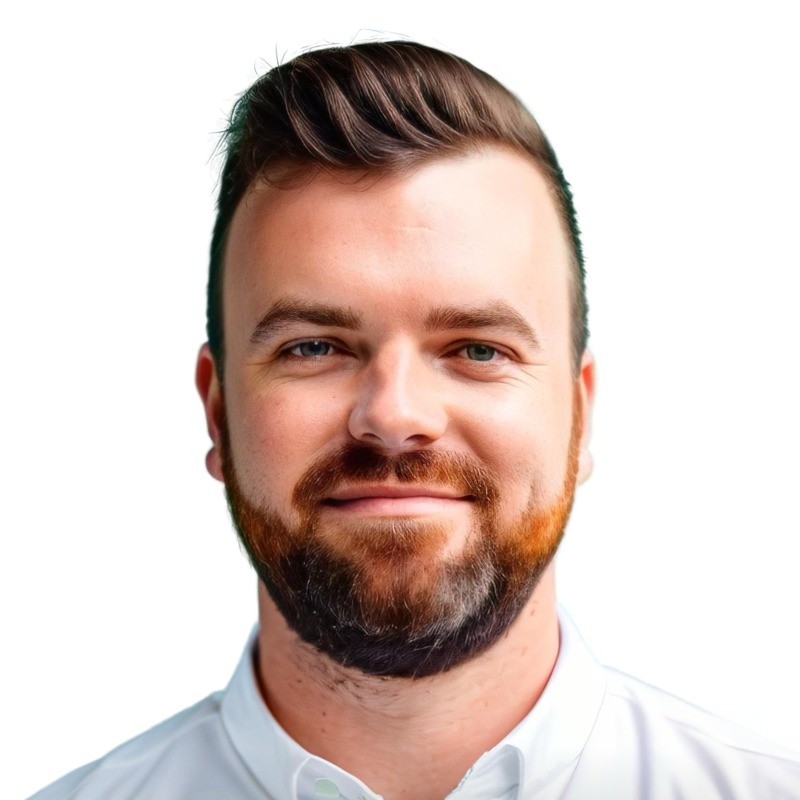 Adam Whitten
UI / UX Designer
01 of 06
Introduction
I'm Adam, a twenty seven year old designer from the United States of America. I currently reside in beautiful Charlotte, North Carolina with my girlfriend, Morgan, and our Golden Retriever, Marley.
Working on digital projects is my passion when it comes to my career. I am always looking to learn and grow with new work or projects I take on. My long term goal is to make technology more accessible and easy to use for folks around the world. I work with some of the most inspring people in my industry and they are my motivation to do better work and to give back to the community around me.
I love to journal about my work and home life. You can catch me posting photos of Marley on Instagram, writing articles on topics I care about on Medium, and every now and then ramble off a thought or two on Twitter. When I'm not working, I like to relax, play and watch basketball, and be a foodie with Morgan. Side note, my favorite food is Mexican…if you're in the Charlotte area, I can give you some killer food and brew recommendations!
02 of 06
Mission
Creating design that is both functional and beautiful.
My expertise spreads from websites, mobile apps, and omni-channel experiences. By creating a functional design, I'm also creating an accessible one…this will boost the beauty of the experiences I am creating for my clients. My roots grow from visual design, so of course I design visually beautiful things as well.
Conceptual design and prototyping is my favorite stages of the experience designing process. I love to sketch out, wireframe, and prototype a product to see exactly where the issue of the product or experience lies. This allows me to figure out the issues early on in the process. Then, I can truly focus on making the product or experience visually appealing to a user.
03 of 06
Education
BFA in Web Design & Interactive Media
I graduated from the Art Institute of Charlotte in December of 2015. My program of study was Web Design & Interactive Media. This program included classes in web design, graphic design, visual design, motion graphics, marketing, and business. I would love to continue my education and I find myself on YouTube and Linda learning new things every day. If time would allow in the future, I would love to learn more about coding mobile apps using Angular, React, or Google's Flutter language.
Certficate of User Experience
I recieved a certficate of achievement from Accenture. The class was 3 weeks long with a minimum of 2 hours a week dedicated to the class.
Click to view certificate
04 of 06
Concentration
I hate giving myself a title.
I've never been a huge fan of calling myself a "This" Designer. I have vast knowledge in design and it's different sectors. Some would call me and ui/ux designer, visual designer, web designer, front-end designer. I found when working with different people and different companies, all have their own opinions of what each of those are classified as. I consider myself a UI/UX VD (user interface/user experience visual designer), with a concentration in the digital space. Below are things I feel are some of my strongest assets.
Marketing
Content Marketing
Search Engine Optimization
Social Media Maketing
Creative / Content Strategy
Concept
Conceptual UI/UX
User Flows & Planning
New Products & Services
Product Design Vision
Design
UI/UX for Web, Mobile, & App
Responsive Web Design
Graphic Design Solutions
Digital Product Design
Brand
Brand Identity
Visual Communications
Systems & Grids
Voice & Tone